Commissioners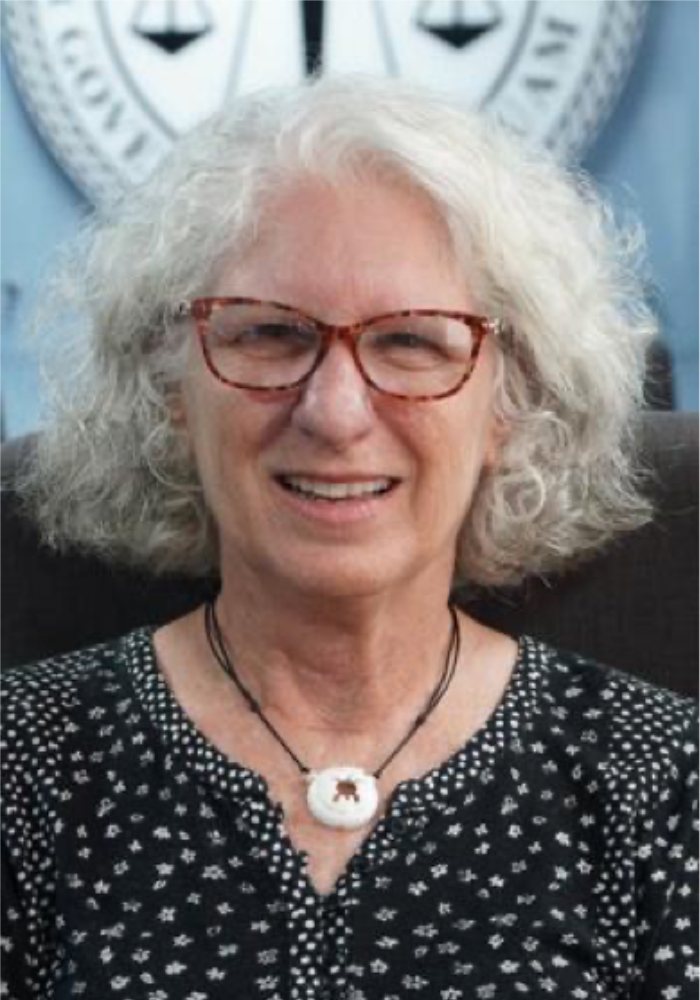 Shannon Murphy (Chairwoman)
Term: May 2019 - May 2025*
Shannon J. Murphy serves as Chairwoman of the Guam Ethics Commission board of directors, a position she has held since the commission was first formed in 2019.
Murphy was the Managing Editor of Guampedia.com from its planning stages in 2002 until her retirement in June 2019. She continues to contribute to Guampedia as an editor and writer.
Murphy earned a BA in communications with a minor in anthropology from the University of Guam in 1980. She went back to earn a graduate certificate in Micronesian Studies from the University of Guam in 2007.
She has an extensive professional background in journalism, particularly pertaining to Guam and the Micronesian region. Her roots in Guam journalism date back to her experience as reporter, feature writer and editor at the Pacific Daily News from 1980 to 1985 and then later as business, local news, and feature editor from 1990 to 1995. She also founded, edited and published San Francisco based Gaseta, a newspaper for CHamorus who live away from Guam, from 1985 to 1989.
Murphy was the chief of staff for Senator Carlotta Leon Guerrero at the Guam Legislature who chaired the Legislative Committee on Transportation, Telecommunications and Micronesian Affairs from 1995 to 2000. She then became the co-executive director of Ayuda Foundation along with Leon Guerrero. Ayuda Foundation is a regional health support organization. At the Ayuda Foundation she successfully helped to create a girl's club, Island Girl Power, an early literacy partnering program, Reach Out and Read, with the Department of Public Health, as well as provide medical relief to Micronesian island residents after typhoons or other disasters.
More recently, Murphy and her family created Flores Santa Rita, a tropical flower farm.
Murphy is the daughter of well-known late Guam journalist and Pacific Daily News columnist, Joe Murphy and teacher Marion Murphy. She is one of their eight children, most who have lived on Guam since 1966.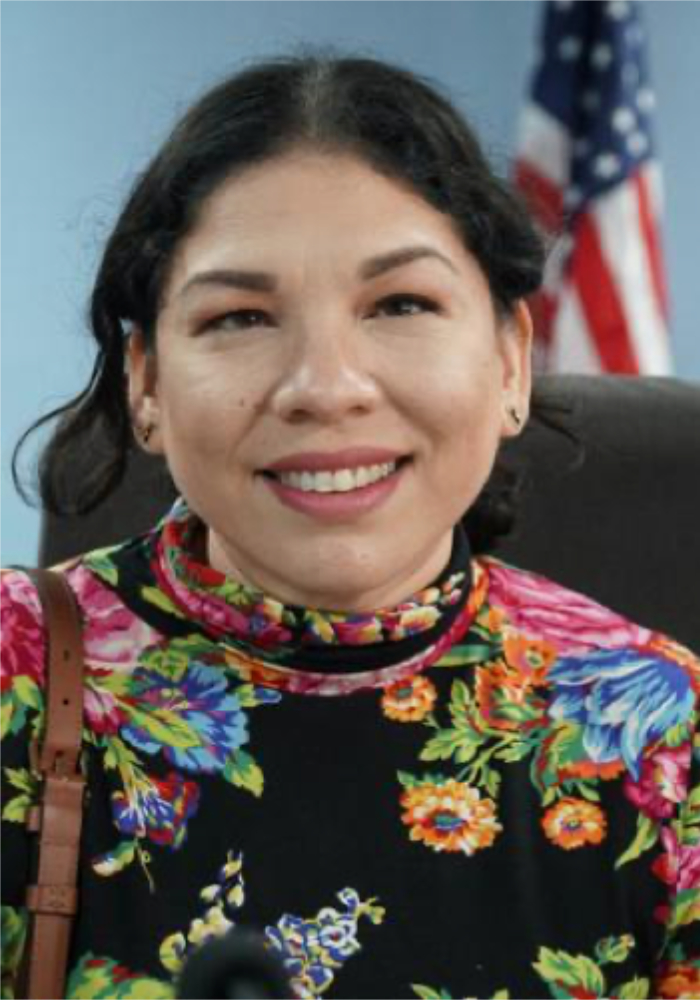 Marilyn Borja (Vice-Chairwoman)
Term: May 2019 - May 2024
Marilyn Roberto Borja is a business executive in the telecom industry with over two decades of experience. Her experience began working in sales & marketing and accounting in the private sector before starting her storied career at Docomo Pacific in 2002. At Docomo she served in various roles related to sales, executive management and operations. Today she spearheads the Enterprise Business Unit to include sales, operations, and marketing as Executive Vice President for Docomo Pacific. Beyond her professional career Marilyn also serves her community as a board member for both the American Red Cross - Guam Chapter and Sanctuary Inc. Marilyn was elected among her peers to serve as Vice-Chairperson of the Guam Ethics Commission, currently serving her second term. Marilyn is married to Tony N. Borja and together they have four children.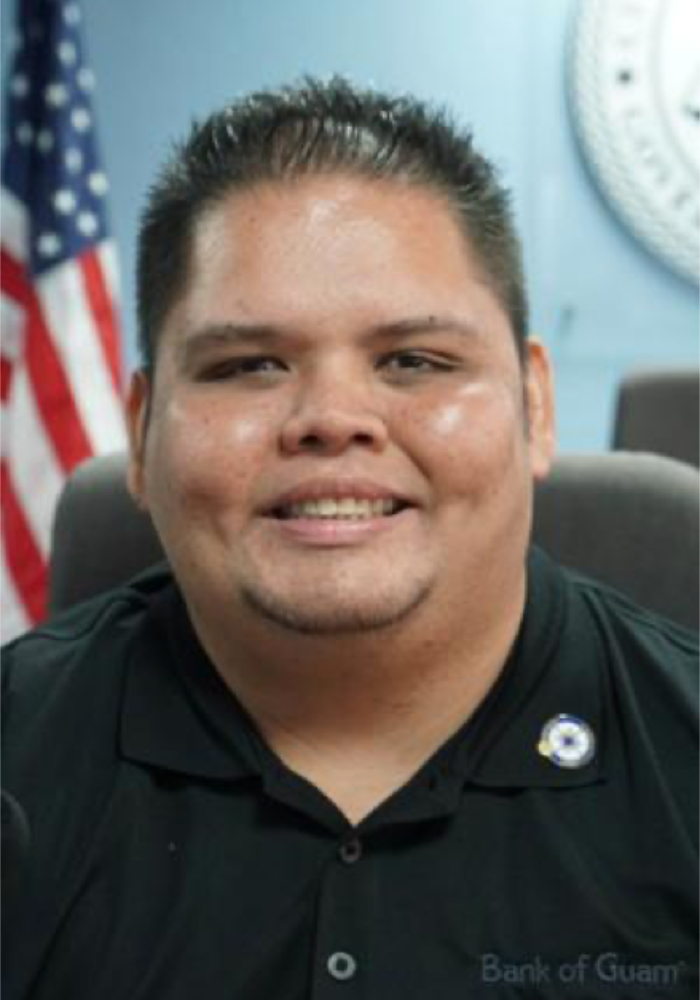 Christopher Cruz
Term: May 2019 - May 2022
Christopher A. Cruz is husband to Ana-Alicia, father to Ariana Michela (14) and Christopher II (11) and a proud son of Guam. He works at the Bank of Guam and serves as vice president/relationship banking manager. Chris first started with the Bank of Guam as a management trainee in 2007 after earning a Bachelor of Arts degree in political science from the University of Guam. He then was promoted to credit officer for the Upper Tumon branch in 2008 where he worked on consumer and commercial loans for four years in addition to supporting the branch's operations. In 2012, after attaining his professional master of business administration degree from UOG, he was promoted to branch manager and relocated to Pohnpei, Federated States of Micronesia. There Chris led a team of twelve bankers and worked heavily to improve processes, efficiency, and relationships between the bank and the public and private sectors. He was heavily visible and involved in community affairs in Pohnpei, even joining the local Rotary club there and further extended his term as a Rotarian by joining the Rotary E-Club of Pago Bay Guam when he returned home in June 2014. Upon returning to Guam, he was designated the bank's branch manager of the year in 2014. In 2017, he was awarded the Small Business Administration's Banker of the Year award alongside the bank as the SBA's Financial Institution of the Year. He worked as relationship manager from the time he moved back home (June 2014) to December 2019 when he joined the Pacific Islands Development Bank. There he served as president, board chairman, and chief executive officer until August 2021. He returned to the Bank of Guam in September 2021, where currently and as relationship banking manager, is responsible for commercial accounts in Guam, the Commonwealth of the Northern Mariana Islands, the Federated States of Micronesia, the Republic of Palau, and the Republic of the Marshall Islands.
Chris continues to serve in various community organizations and is the sitting treasurer of the Rotary E-Club of Pago Bay Guam and previously served as club president in Rotary Year 2017 to 2018. Incidentally, Chris also serves as treasurer for the University of Guam's Alumni Association. He sits on the parish council for Our Lady of Peace and Safe Journey Catholic Church in Chalan Pago, Guam. In July 2019, he was confirmed by the Guam Legislature to the Guam Ethics Commission and is currently serving a three year term.
When Chris is not working or engaging in service to the community, he enjoys family time, cooking, and always is sharpening the saw.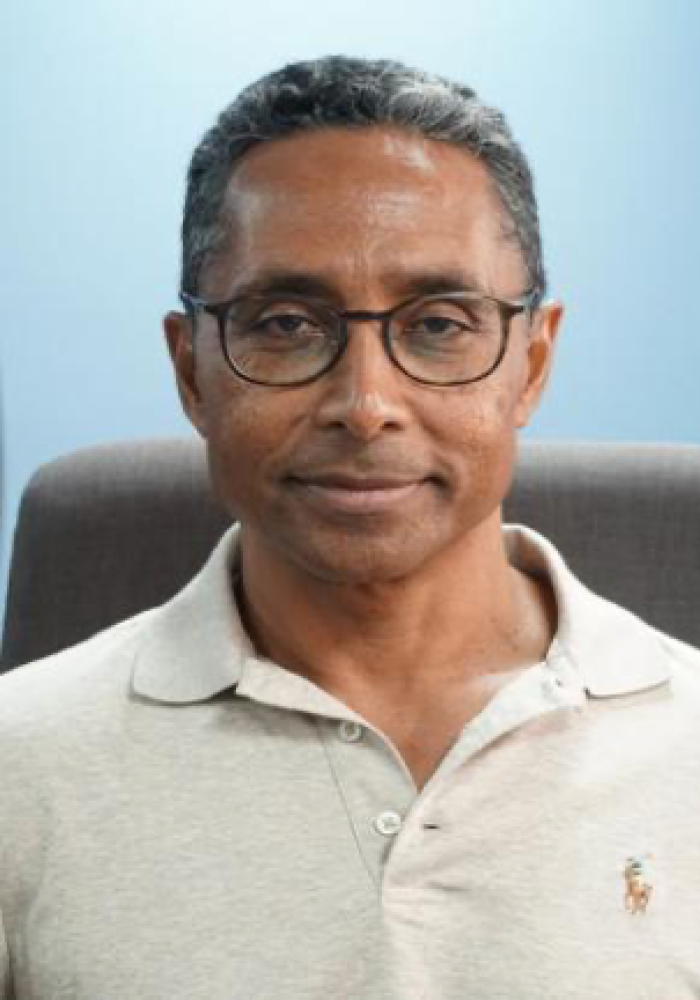 Dr. Robert Jack
Term: May 2019 - May 2022
Robert S. Jack, MD is an ophthalmologist who enjoys providing eye healthcare to the people of Guam. His goal is to assist all of his patients in achieving and maintaining their best vision through education and, when necessary, medical and/or surgical intervention. His primary focus is cataract surgery and treatment of diabetic eye disease, which is far too prevalent in this region of the world.
Dr. Jack obtained his medical degree from Weill Cornell Medicine in 1995 and completed his training in ophthalmology at the Martin Luther King/Charles R. Drew Medical Center in Los Angeles in 1999. He then entered private practice in the LA County region for several years. In 2007, he relocated to Guam to join his friend and fellow colleague, Dr. AJ Smith, III, co-founder of Island Eye Center, Guam's premier Ophthalmology Clinic where he currently serves as its medical director.
As a caring and conscientious member of this wonderful community, Dr. Jack was honored when Governor Leon Guerrero asked him to serve on the Guam Ethics Commission. His desire is to assist in the effort of the Commission to ensure the highest ethical standards are achieved and maintained in our local government, and to promote awareness of this effort to the people being served.
Dr. Jack is an avid cyclist who, as a late bloomer, recently discovered triathlon competition. He and his wife, Taisha have been married for 33 years and have a daughter, Alani who is currently pursuing a career in medicine.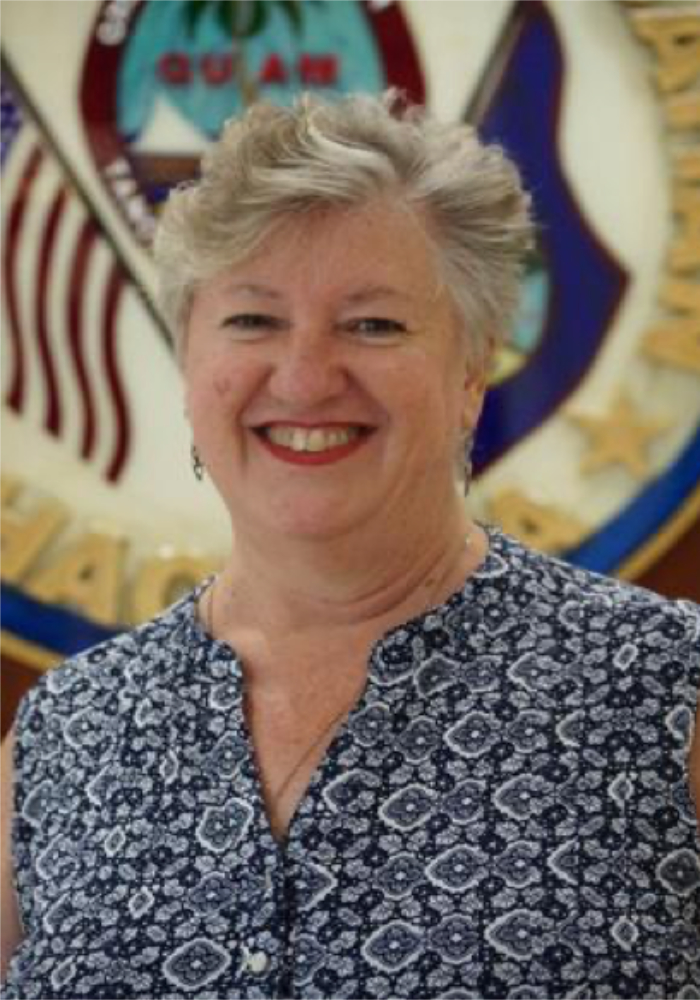 Margaret Tyquiengco
Term: May 2019 - May 2023
Meg Tyquiengco has a gift of helping individuals and organizations get from where they are to where they want to be. "Let the success of others be your inspiration" is a mantra you'll hear her often say. This is why after retiring from a 35-year career in leadership, sales, and service, she created her business, Energetic Presence, where she continues to consult, coach, mentor, and speak as her way of paying it forward.
Meg knows our energy is contagious and how we show up at any moment matters. Meg believes culture is driven by leadership, and leadership is driven by the thoughts and behavior behind the values that underpin everything we do. She's grateful for the opportunities to work for some great companies in Guam, including Xerox Corporation, Atkins Kroll, and Triple J Automotive. Meg has also contributed to the island's success by volunteering her time and energy on boards of organizations, including Junior Achievement of Guam, Guam Women's Chamber of Guam, Guam Chamber of Commerce, and others.
Meg is a graduate of the University of Michigan, after which she spent seven years with Ford Motor Company. In 1990 Meg took a vacation to visit a brother stationed in Guam with the US Navy. He transferred off-island while she and her suitcases stayed. She met her husband from the beautiful village of Malesso, and together they made two beautiful babies who are now thriving young adults. Meg also enjoys the ability to travel throughout the Pacific Rim, experiencing the diverse cultures and fun they offer.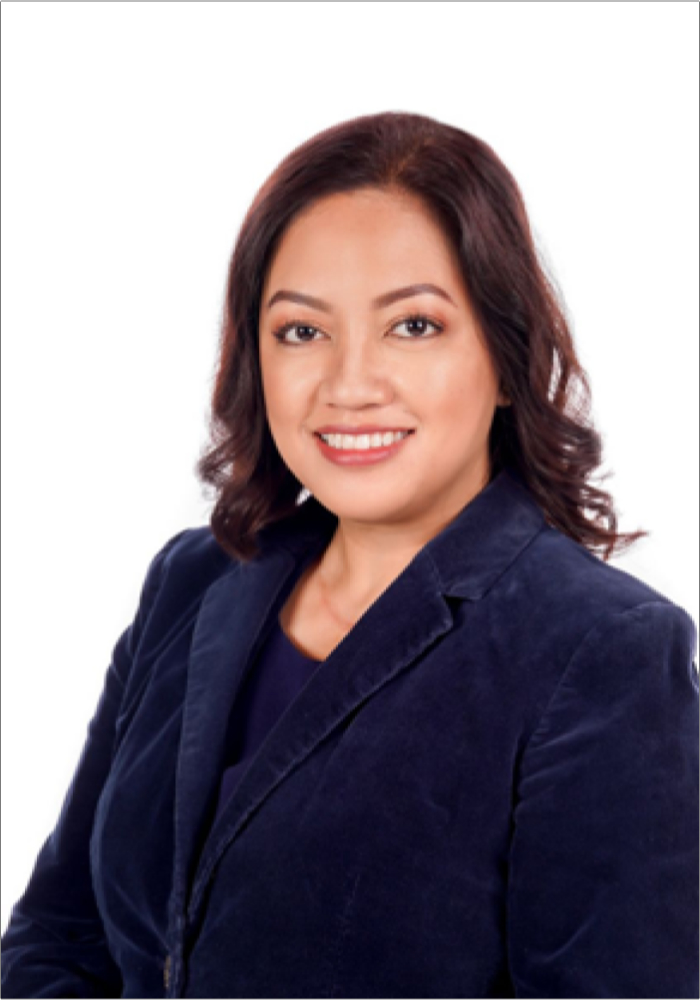 Daphne Leon Guerrero
Term: May 2019 - May 2023
Daphne Leon Guerrero, SHRM-SCP, CAPM
HR Director, CPL Pacific, LLC.
President, SHRM Guam Chapter (2021-2022)
President, UOG Alumni Association (2021 – 2022)
Member, Guam Ethics Commission (2021 – 2023)
Daphne is the HR Director for Citadel Pacific, a Philippine-based multinational organization with holdings in a variety of industries such as Telecommunications, Petroleum, Property Management, and Solar Energy. She oversees HR operations for their companies, such as IP&E and IT&E, in Guam, CNMI, and Palau. In addition to her day job, Daphne also serves as the President of the SHRM Guam Chapter, President for the University of Guam Alumni Association, and is a Commissioner for the Guam Ethics Commission. On the weekends, she is an adjunct professor at the University of Guam, where she teaches a course in Compensation, Benefits, and Performance Management to junior and senior-level undergraduate students.
Commission Staff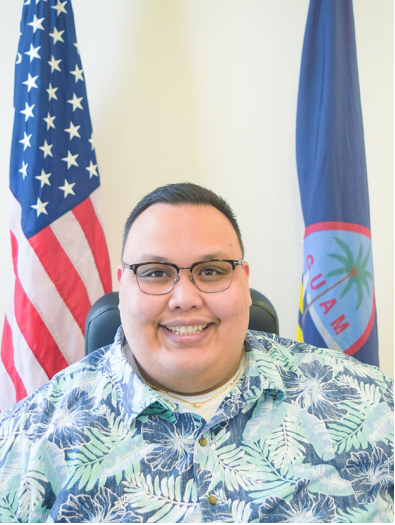 Jesse J. Quenga, Executive Director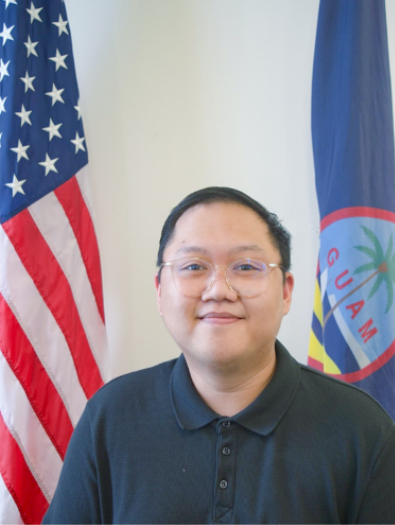 Reuben C. Bugarin, Ethics Program Coordinator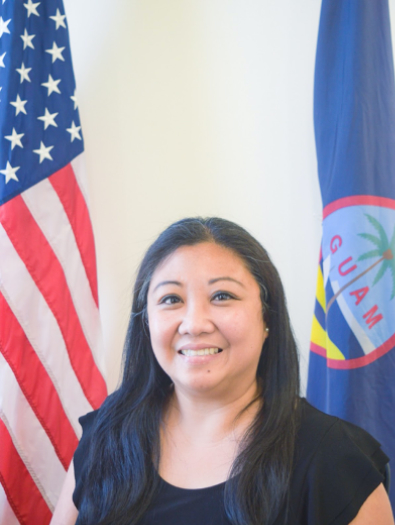 Pamela D. Mabazza, Ethics Program Coordinator
Office Contact
Open Monday through Friday from 8:00am - 5:00pm; except public holidays observed by the Government of Guam
Tel: (671) 969-5625 | Fax (671) 969-5626
Email: [email protected]